"If you yearn for Adventurous things to do on the road less traveled and you would like to experience The Real Alaskan Way of Life . . . then this amazing all day Talkeetna Adventure tour is for you"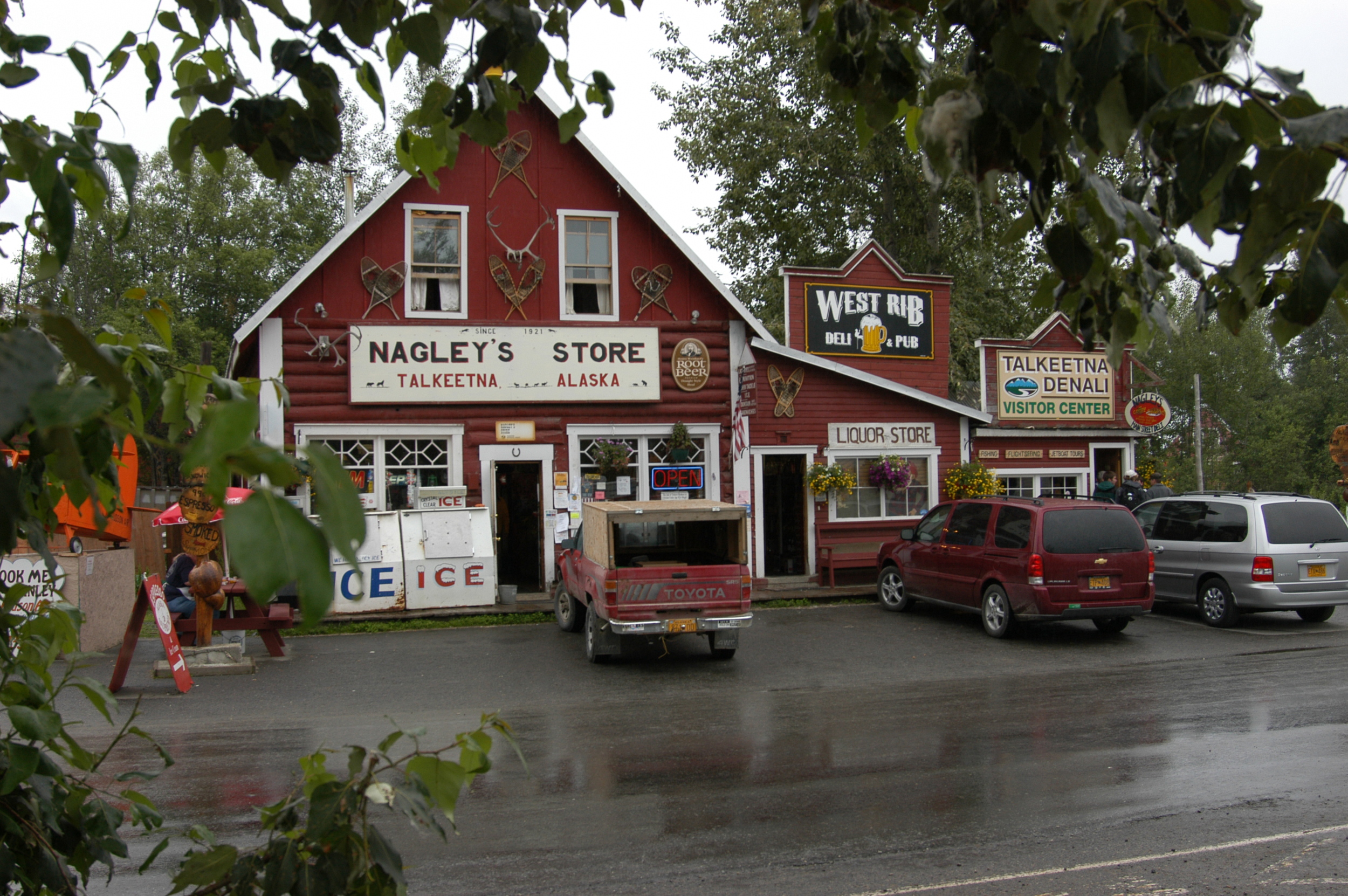 About the Day in Talkeetna Tour - 8 Hours Approximately
Your Day in Talkeetna offers you a few options to choose from. From a magnificent flight-seeing tour over Denali National Park & the Alaska Range to an exciting afternoon exploring Talkeetna's wilderness trails on ATV's, your visit promises lasting memories of Alaska. Your day trip package includes lunch. Choose from one of the following or call us if you want to do both:
TALKEETNA HISTORIC HOMESTEAD TOUR ON ATV.
In 1959 the DeVore family traded the comfort of their Michigan home for the harsh conditions of Alaskan homesteading. Dennis DeVore takes you back to yesterday on this fascinating and very unique tour of the "Old Family Homestead", accessible only by trail. This Alaska Wilderness Tour offers a narrated tour of Historic Talkeetna and a rare opportunity to visit an original and remote Alaskan Homestead, 5 miles north of Talkeetna. During this "Talkeetna Alaskan Adventure", guests will enjoy a scenic ride and drive your ATV on this adventure. You will view the original cabin and various implements and tools used, to learn how early day pioneers survived living in the wilderness of Alaska.

Next, it is on to a lunch at Dennis' personal cabin on Wiggle Creek, on the back quarter of the homestead. After lunch you may try your luck at gold panning on Wiggle Creek, relax with a game of horseshoes, croquette, or berry picking (depending on the season). The fresh air, the silent serenity of the forest, and the murmur of Wiggle Creek takes you a million miles away. Weather permitting, you will have an excellent opportunity to capture photos of Mt. McKinley and wildlife. A deli style lunch is included on this tour.
ALASKA RANGE & DENALI SCENIC FLIGHT
Join us on a Denali and the Alaska Range flight-seeing tour to see one of the greatest mountain ranges on earth, Denali towering at 20,310 feet. Denali National Park is over six million acres of mile high granite gorges, ancient blue glaciers and endless icy peaks. and the best way to see this amazing Park is from the air. Weather permitting, you will land on a glacier to walk among the great peaks and experience an environment known only to mountaineers. These flights are safe, smooth and exciting. Make sure to bring your camera. You will talk about this flight forever. Check out the photo gallery above. (optional glacier landing is available at extra cost) Lunch is not included with this activity.
2019 Tour Cost
TOUR DATES: Daily departures from Anchorage (May - September)
TOUR COST: $599 per person. Prices are subject to change without notice. Please inquire at time of booking. Prices are per person, includes round-trip transportation from Anchorage area. Price includes one of the activities listed above. There is time to do both activities if you wish, please call us for more details.
DEPARTURE TIMES: Morning departure from Anchorage at 8am - Returns at 7pm. Tour is approximately 8 - 10 hours.
TRAVEL INSURANCE: We strongly suggest purchasing trip cancellation/interruption insurance to protect your travel investment at the time you sign up for one of our trips. This coverage will offset cancellation charges in the event of illness before or during your trip. Trip cancellation/interruption and baggage insurance is available at a supplemental cost. Click Here to purchase travel protection.
CANCELLATION POLICY: A MasterCard or Visa is required to make your reservation online. Your card will be charged when you book your trip. We require at least 90-day notice for cancellations otherwise a cancellation fee of 50% may be charged. Glacier landings are not guaranteed and are weather dependent.